Shaleen Singh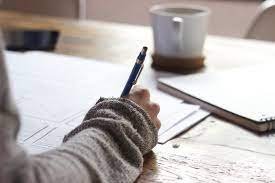 Edited Work
Co-authored anthology of critical essays entitled Dr. Mahendra Bhatnagar: His Mind and Art, Delhi: Vista Publications, 2007.
Edited Journeys: An Anthology of World Poetry with Graham Lancaster (S. Africa) which is published from Alexander House Press South Africa, 2009.
Edited the book of Swami Nempal's poetry entitled Swami Nempal's Creation and Other Poems, Nature Poems and Dear Children, Badaun: Madhu Publications, 2010.
Edited the Hindi Doha Collection Dohe Tabib Ke,
Presenting Editing ezine www.creativesaplings.in
Essays on the Poetry of Stephen Gill, New Delhi: Adhyayan Publishers, 2010.
R. K. Bhushan: Poetic Vision & Critical Sensibility, By Shaleen Kumar Singh, New Delhi: Alison Books, 2013.
Edited by Arvind Gigoo, Shaleen Kumar Singh & Adarsh Ajit, New Delhi: Harper Collins, 2015.
Edited an anthology on Kashmiri Poetry, Turning Back, Gurugram: Global Fraternity of Poets, 2017.
कोरोना काव्यांजलि, संपादक: डॉ. आदित्य सिंह एवं डॉ. शालीन कुमार सिंह, राजस्थान: रंगमंच प्रकाशन, 2020, ISBN 9788194618034.
Poetry in Quarantine, Editors: Dr. Savita Deogirkar & Dr. Shaleen Kumar Singh, Gurugram: Global Fraternity of Poets, 2020, ISBN 9788194385370.
Vinay Kumar Singh's The Poetry of O. P. Bhatnagar: A Critical Study, New Delhi: ABS Books, ISBN-9789391002725, 2021.