Shaleen Singh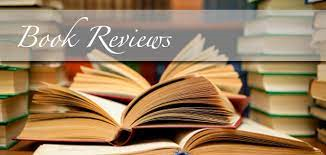 A Key to Literary Forms and Terms – S. K. Arora, Bareilly: P. B. D, 2008, price-40/- Reviewed by  Shaleen Kumar Singh
Sudhir K. Arora is a blooming bud of the Indian English poetry and criticism. His first collection A Thirsty cloud cries won high appreciations by critics and now his latest book on literary forms and terms will provide extensive knowledge and information to the candidates carrying on preparations of NET. There has always been a crucial need of the books which may provide relevant and to the point knowledge to the NET aspirants. In the market, there are several books for such examination but most of them fail to cater the needs of the examinee due to lack of authentic information and easy explanations and elucidations of the Literary terms and forms and important inclusion of subject matter. As Dr. Arora himself has qualified NET so he is well aware of the meanness and hindrances of a aspirant of NET and of Post Graduation in English.
The book is divided into five parts. The first part of literary forms and terms carries some one hundred and sixty literary terms defined and explained in brief but comprehensive way and in the second chapter, 205 objective questions are annexed to test the knowledge of the readers which is also appropriate and relevant as there are number of books on literary criticism which lack questions for the sake of testing the outcome of the book.
The third chapter of 'Figures of Speech' carries definitions of 28 figures of speech which are again short, crisp and to the point. The short and easy examples make the meaning clearer as well as reside deep into the heart of the readers. Here, in the chapter IV the objective questions again examine the upheaval of knowledge of the readers.
The fifth and last chapter 'Some More Objective Questions on Literary Forms and Terms' carry 122 objective questions that check the overall progress of the reader. In a state like U. P. where the student of post-graduation considerably lack a
potential background of English literature and where the standard books of established out authors pay not much, the book of S. K. Arora will prove a Midas touch. Arora has kept in view the needs of the PG students and the aspirants of any competitive exam so his book will be a must read among the students. The simplicity and pithiness are the hallmark of Arora's book which puts a new paradigm to the other writers of competitive books or the books of NET, and 'it will certainly become a part of literary paraphernalia of their study label'. The cover page of the book is beautifully designed and adds the charm of the book. Therefore, if this book helps or guides to aspirant of English literature in an amiable way and helps him achieving their goals, Arora will be truly awarded for his arduously prepared books.
Dr Shaleen Kumar Singh
Sai Neeharika
Patyali Sarai
Budaun, 243-601
(U.P.) India