Shaleen Singh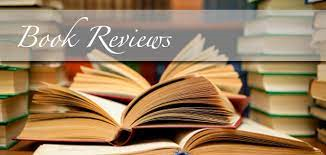 60 Indian Poets edited by Jeet Thayil, New Delhi: Penguin Books India Pvt.Ltd. 2008 ISBN 9780143064428 Price 499/- pages 414
60 Indian Poets as the titles suggests, is an anthology of sixty 'Indian' poets (though the brief bio attached to each poet's poem shows that a number of poets anthologized were not even born in India and though I am none to reject their Indianness in poetry whosoever I am) like Aimee Nezhukumatathil (b. Chicago), Sudesh Mishra(b. Suva, Fiji), Shrikant Reddy(b. Chicago), David Dabydeen(b. Guyana), Ravi Shankar(b. USA), Jane Bhandari(b. Edinburgh), Prageeta Sharma(b. Massachusetts), Daljit Nagra(West London), Sampurna Chattarji(Dessie, Ethiopia) while a number of others spent a larger part of their lives in other countries or permanently settled there or say they are still 'diasporic' poets in particular. A close scrutiny of the book reveals that a number of poets chiefly hail from Mumbai (like Adil Jussawala, Menka Shivdasani, Jerry Pinto, Ranjit Hoskote, Melanie Silgardo, Anand Thakur, Dom Moraes, Leela Gandhi, Arundhati Subramaniam, Saleem Peeradina, Manohar Shetty, Mani Rao and Nissim Ezekiel, ), Pune (Eunice de Souza, Lawrence Banleman, Vinay Dharwadker and Mukta Sambrani), Kolkata (Amit Chudhury and Vikram Seth), Chennai (Tinashi Doshi), Bangalore (Vijay Sheshadri and Jeet Thayil) or the their suburban. Either these poets are born in Metros or working and living there permanently. The present selection makes me feel that the pious rivulet of poetry in English which is more than 180 years old is flowing in few metros only and it is drying up when it is turning its flow towards Small cities even in the era of Global Village when distances do not matter much. Surprisingly, no practicing poet is selected from Punjab, U.P.(Save H Masud Taj, who was born in Moradabad but 'educated in Bombay, Ooty and Panchgani' and later on migrated to Ottawa  Arvind Krishna Mehrotra who was born in Lahore, but 'lives in Allahabad and Dehradun' and Mamta Kalia who according to the editor, 'in Bombay' 'writes in English' and 'in Allahabad' 'writes' 'in Hindi' as if the poetic soil of Allahabad is barren in English.) and Rajasthan (Save Prageeta Sharma whose 'parents arrived in US from Rajasthan').
The above data makes me to raise another point as to why these three major states who have been playing a key role in the reconstruction of the nation since independence failed in producing poets who could write in English.
Besides, the unequal number of poems in the selection looks a bit unpleasant. The poems of the poets like Amit Chadhury, Jane Bhandari, Saleem Peeradina, Deepankar Khiwani, H. Masud Taj, E. V. Ramakrishnan, Vijay Sheshadri and Arun Kolatkar could not even cross three while the poems (including the poems of the Editor) like Vikram Seth, Prageeta Sharma, Eunice de Souza, G. S. Sharat Chandra reach to nine and even more.
However the anthology is nicely prepared because it has introduced me to new and fresh voices like Vivek Narayanan, Jeet Thayil and Arundhati Subramaniam and also old but all time favourites of each and every avid reader of Indian English Poetry, like A. K. Ramanujan, Dilip Chitre, Arun Kolatkar, K.Satchidanandan, Jayant Mahapatra, Tabish Khair, Bibhu Padhi, Imtiaz Dharkar or R. Parthasarthy. The poems of these poets are always fresh, riveting and 'Indian' in the sense of Indianness that we will have to find out (if available) in the poems of poets who are more 'diasporic' than 'Indian'.
The nicely editing skill of Jeet Thayil can be marked out in his editorial titled 'One Language Separated By Sea' in which he, starting from Gandhi's sojourn to England at an age of nineteen, tries to observe the scenario of English in all its totality covering foils and foibles as well as strong points. He says:
Those who write in English- a small, Westernized, middle-class minority- are divided by more than language from other Indian Writers. Where a Malyalam poet has distinct readership, English language poets do not.  They are known only unto themselves. This has led to crisis of identity…." (xi)
Here I rise in dissention again when Jeet comes to discuss about the identity of the poets writing in English because the poets selected for anthology are already well-known now and they are much discussed, analyzed or even eulogized by the critic of India and abroad. But what will happen to the fate of the poets who are not in Jeet's anthology. Poets like R. K. Singh, O. P. Bhatnagar, Baldev Mirza, Hazara Singh, P. Raja, R.R. Menon, Dwarkanath H. Kabadi, I. K. Sharma, D. C. Chambial, Prakash Joshi, R. C. Shukla, R. K. Bhushan, Nar Deo Sharma, Mahanad Sharma, Syed Amanuddin, Subhash Chandra Saha, C. Raju, Pronab Bandhopadhyay, Krishna Srinivas, Syed Ameeruddin, L. N. Mahapatra, P C K Prem, Niranjan Mohanty, T. V. Reddy and A. N. Dwivedi to name a few only who have been writing over decades but hardly any publisher like Penguin, Harper or Macmillan could ever think of publishing them or any other editor (including Jeet Thayil) could ever try to place them in any such anthology of 'Sixty' or 'Hundred' poets. Are they not suffering from Identity Crisis in their homelands? These poets were born, fed, nourished and they served here despite all hardships or crisis whether of financial or Identity, chose not to go overseas and tried to see, breathe, and feel the real India not the one only of Slumdog Millionaireor Biharis (A derogatory term among Delhites)
I would ask Jeet to come and take a perusal of the poets mentioned by so that he may be able to edit further an anthology of 'Indian' poets centered not only to any peculiar 'city' or general 'foreign' country.